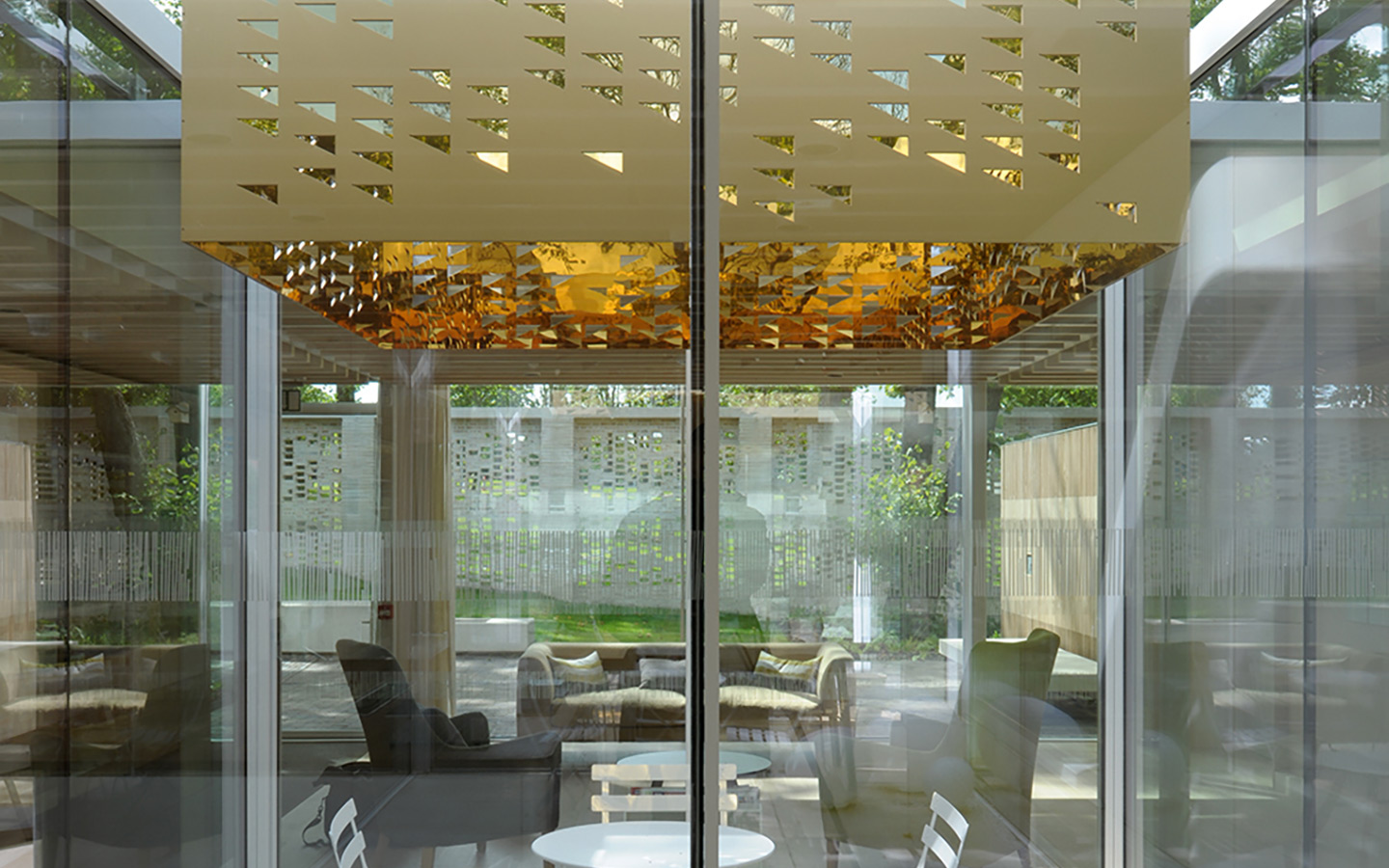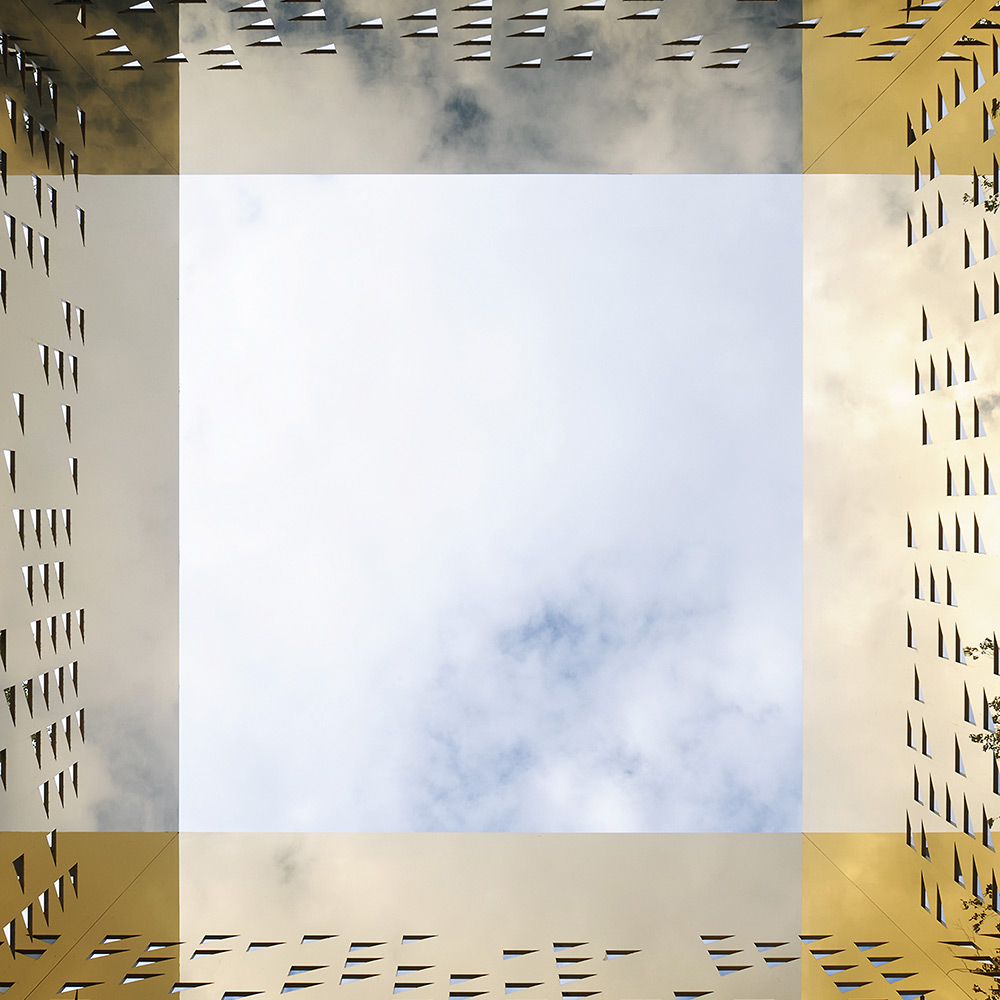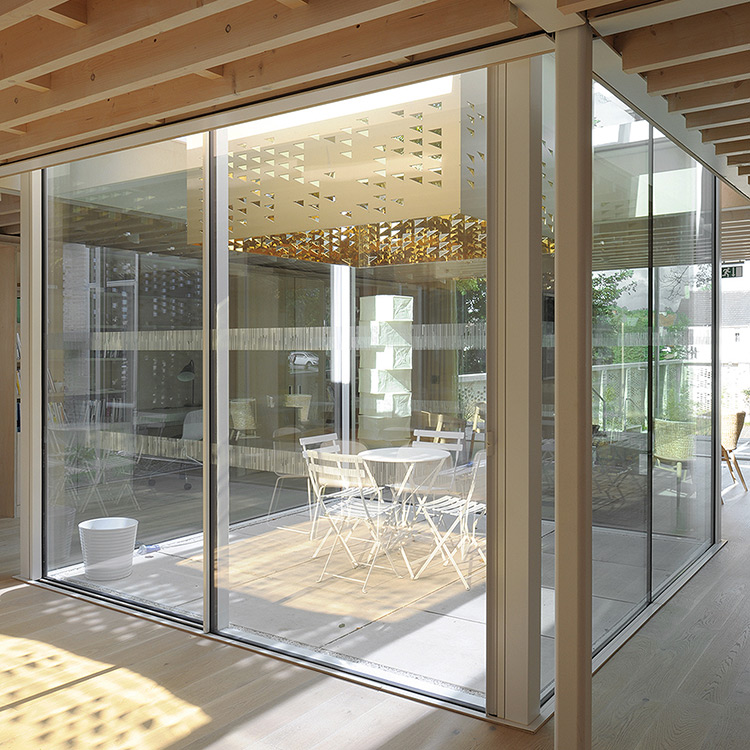 Maggie's Center
Reiach and Hall Architects
Airdrie North Lanarkshire, Scotland, 2013
The sixteenth Maggie's Centre, this facility in Lanarkshire continues the work begun 18 years ago by Maggie Keswick Jencks and the architectural theorist Charles Jencks to provide help and support for cancer patients.
In this remarkable initiative architecture and the spaces provided for the patients play a fundamental role in the creation of an environment of great quality devoted to tranquility, reflection and rest.
The Lanarkshire project approaches this theme with internal gardens surrounded by walls of handmade Danish brick,
laid in a sequence that makes the masonry surface porous and perforated, to join and separate, at the same time, the surrounding forest landscape and the cozier internal gardens. The wall thus built gives the building inserted in the greenery a particular tactile appearance and handmade look, connected more to the work of human beings that to the "machine." Separated from the nearby Monklands General Hospital, the Maggie's Centre of Airdrie contains a stream designed by the Scottish poet Thomas A. Clark, alluding to curative properties in a symbolic way.
Among the various spaces of the building and the alternating gardens, one of the central outdoor spaces features a sort of large frame perforated by parallel triangles, custom made by Marzorati Ronchetti, which functions as a connecting element suspended between the architecture and the sky.
The gilded frame determines a quadrangular form that descends from the upper edge of the construction and is grafted in a surprising way into the host space.
Looking upward from the glass room, the golden frame isolates a patch of sky, light and life, granted by the flow of time, the passing clouds and the advance of the hours of the day.
Materials
Aluminium, Stainless steel, Polished gold titanium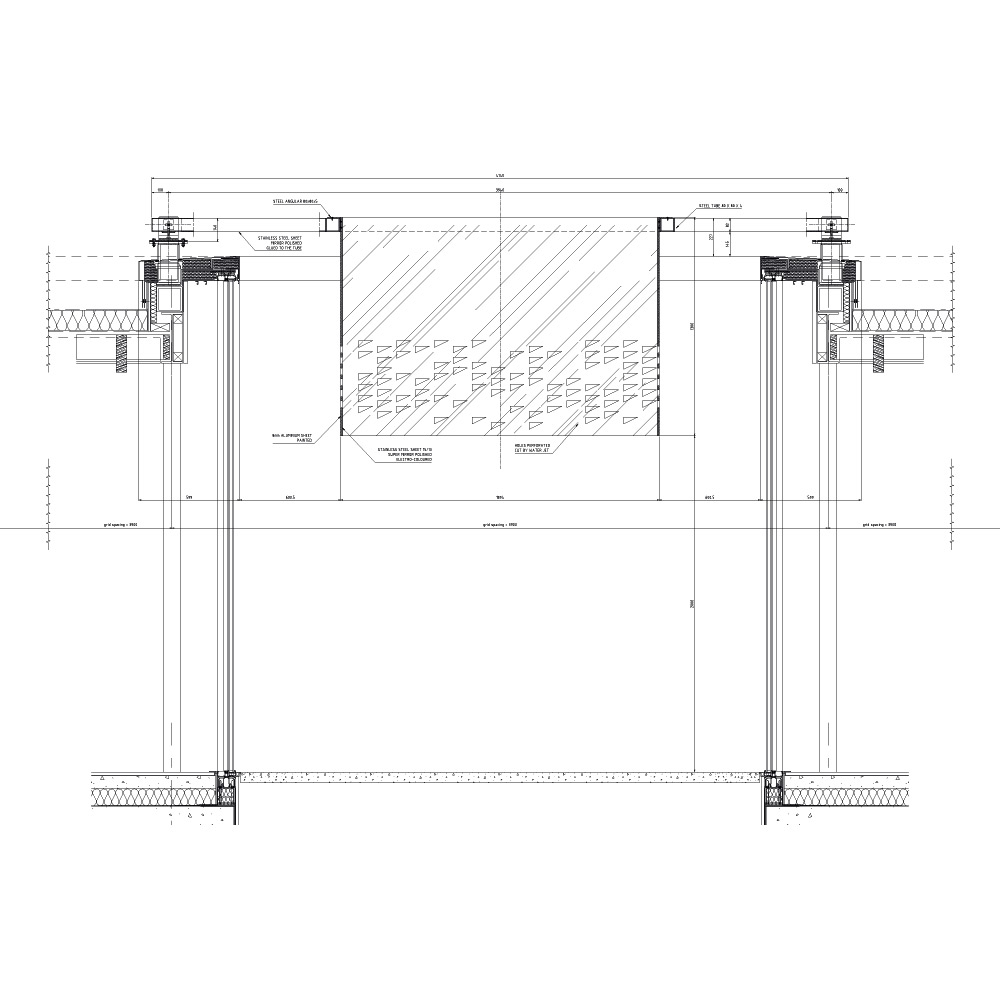 One of the central outdoor spaces features a sort of large frame perforated by parallel triangles, which functions as a connecting element suspended between the architecture and the sky