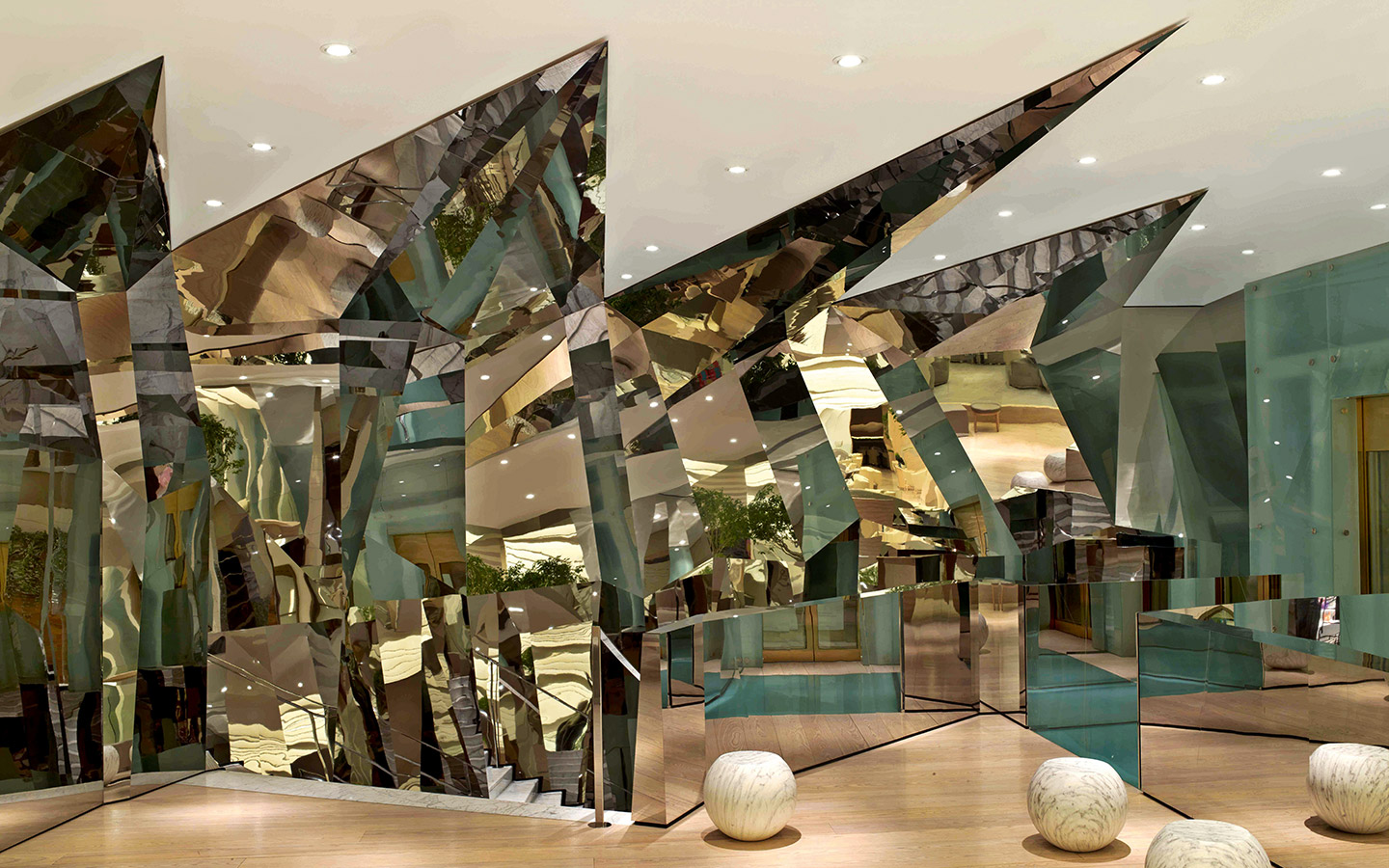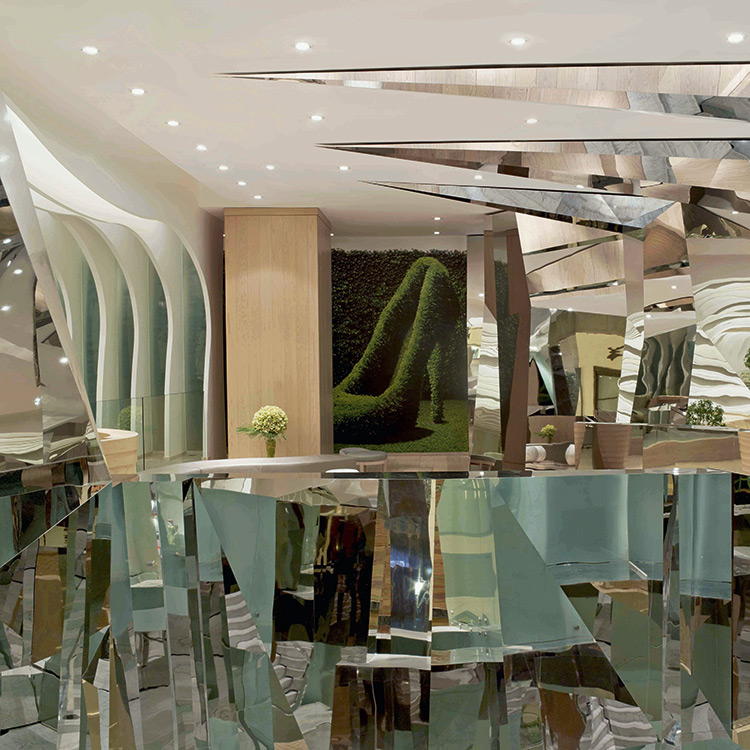 Veranda Cafe
Adam D. Tihany
Kuwait City, 2013
In Kuwait City, inside the luxurious Avenues shopping center, in the Harvey Nichols space, the new Veranda Cafe designed by Adam D. Tihany is like a modern architectural grotto that generates an intimate, welcoming atmosphere, for a moment of relaxation and fine cuisine in the middle of a high-end shopping spree.
As in all of Tihany's designs, the space has great emotional impact when it comes to the architectural enclosure, in intentional contrast with the shopping center it faces, offering a sort of sculptural composition based on the encounter of geometries and materials.
Mirror-finish stainless steel is used in fractal geometric patterns and volumetric crystals to create the surprising boiserie that wraps the staircase, developing inside the tower of etched glass of the central elevator.
The steel, with its striking geometries, joins the access from the shopping center to the entrance to the room on the first level, arraying different compositional episodes that from the wall covering, which continues on the ceiling with three-dimensional cusps, develop in the parapet and conclude at the reception counter, in a disruptive and effective play of fragmented reflections that multiply and deform the surrounding space.
Materials
Stainless steel