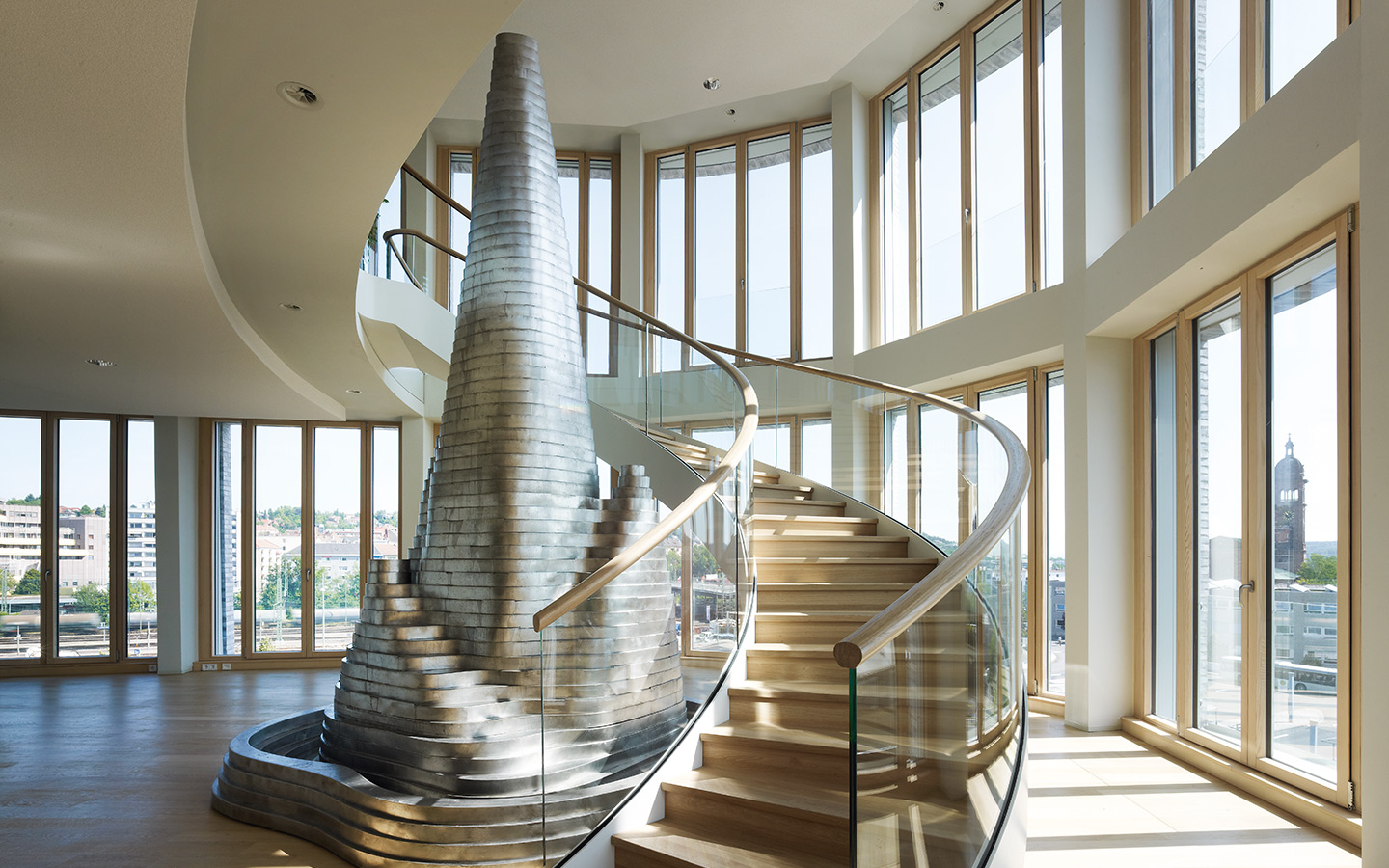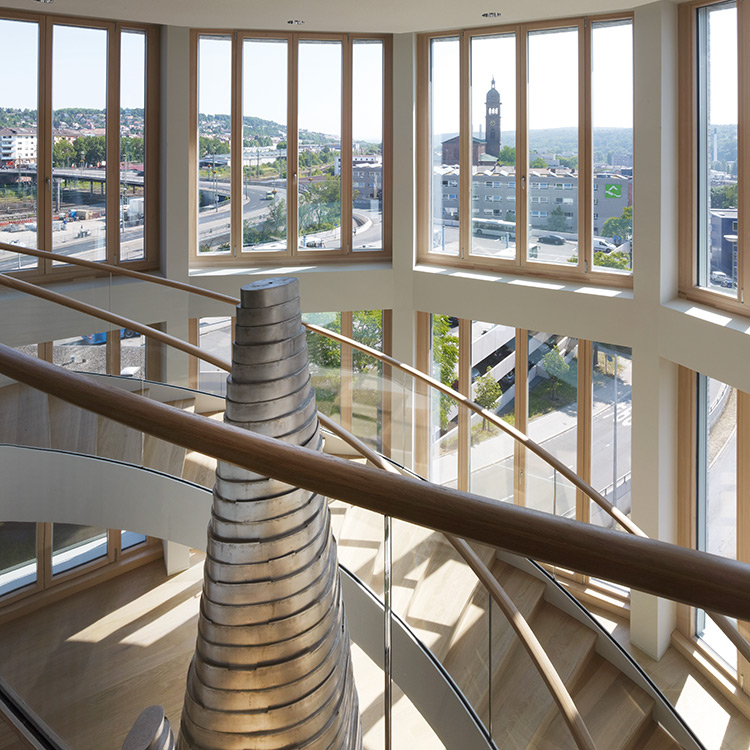 Il Tronco
Michele De Lucchi
Pforzheim (Germany), 2013
Pforzheim is a city halfway between Stuttgart and Karlsruhe, proud of its proximity to the Black Forest.
Michele De Lucchi has designed an office building in a strategic position facing the city's railway station.
The idea of the project was to create a building without main and secondary facades, a clearly recognizable structure and a continuous, enveloping facade, making the lack of hierarchy of the facade treatment evident from all vantage points. Therefore the form of the building, on a corner lot, follows that of the space on which it stands, rounding the edges
and creating a sculptural shape that evokes that of the trunks of the nearby forest.
"A trunk has no facade, it is a continuous curtain and can therefore be identified from all sides. The particular character of the building is determined by its sinuous form, following the shape of the triangular lot and tapering at the top to underline the effect of naturalness," De Lucchi says.
The facades with large openings create a regular grid of terracotta bricks, coated but visible, with windows that
can be opened.
On the upper levels a two-story space is conceived as a raised domestic plaza, with a helical staircase, offering a panoramic view of the city, with a large custom metal sculpture made by Marzorati Ronchetti set in a central position.
The sculpture is part of De Lucchi's research on natural forms and contour curves, which meets with explicit application in the design of Padiglione Zero for Expo 2015. Here the layers of metal form a stylized Alpine landscape, with a basin to gather water at the base.
From the top a veil of water flows along the trunk of the sculpture, descending to create evocative reflections that change with the passing hours of the day.
Materials
Vibrated stainless steel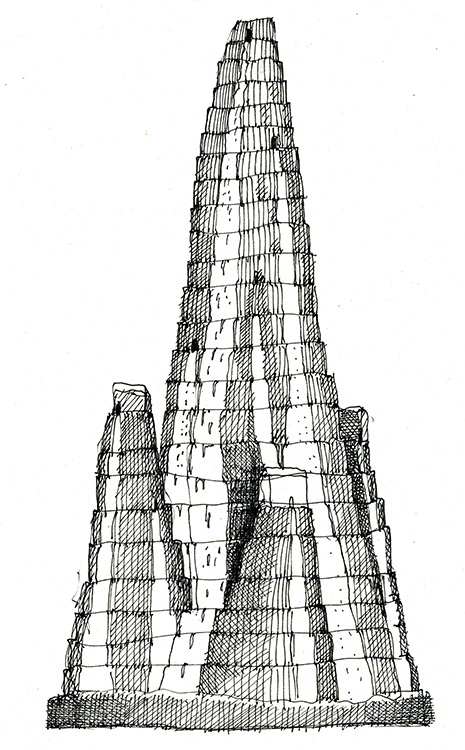 A trunk has no facade, it is a continuous curtain and can therefore be identified from all sides. The particular character of the building is determined by its sinuous form, following the shape of the triangular lot and tapering at the top to underline the effect of naturalness